Tipping is the best way to show our gratitude for the service we acquire. While it may be considered as a token of appreciation in some places, it is also frowned upon and regarded as an insult in many countries. In India, the tipping culture is prevailing but not expected in most of the situations. Though Indians are stingy with tips, giving a 'baksheesh' is considered a part of the culture.
Tips are often expected and considered normal among driers, porters, waiters, housekeepers etc. Moreover, foreigners are expected to be more generous than local tourists. But there still raises the question of how much to tip and where?
Here are few things to keep in mind while tipping in India.
1. Give Tips in Rupees and not foreign currency
It is always advisable to tip in local currency, i.e. Rupees if you are tipping individuals as it saves them from the trouble of getting it converted back. Also many foreign exchanges have a minimum amount required for conversion which renders you tip futile. Foreign currency is acceptable if it's a common tip box as in the case of many star hotels.
2. Tipping in Hotels
Hotels have many service providers like the bellboy, valets, housekeeping staff, etc. Tipping them individually is not necessary if the hotel has a central tip box. It is always better to enquire the reception if there is a central tip box if you are not able to find one. The expected amount of tip varies with the standard of the hotel. 6-8% of the total Hotel tariff is considered a good amount for central tip box. For example if you are staying for 2 nights at 2500 rupees per night, then a tip of 400 rupees is considered ideal. In the absence of the central tip box, the hotel staff do expect an individual tip. Tips to each individual vary depending on the hierarchy of the hotel staff. For bellboys, a tip of 20-40 rupees per bag is adequate, whereas valets can be given 50 rupees for each time they park your car. An amount of 100 rupees per night is good enough for the housekeeping staff. Always remember to thank them when you are tipping as a polite gesture.
3. Tipping in Restaurants
In Restaurants, tipping is purely dependent on the quality of service they provide you. The attitude of waiters, the time taken for food to arrive, serving by waiters are factors to consider. If you are very satisfied with the service, then 10% of the total bill is considered a very good tip for bills less than 500 INR. For bills above 500 INR, 6-10% of the bill is perfect. If you see a 'Service charge' included in the invoice, there is no need to tip.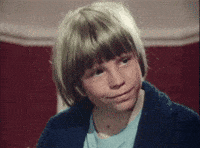 4.Tipping Tour guides
If you have a personal tour guide accompanying you for the whole day, a tip of 200 INR is an apt way to show your gratitude. For a group tour, an amount of 50 INR would be enough.
5.Taxi Drivers
It is very uncommon to tip taxi drivers in India. Anyways rounding of the fare is considered a good gesture.
6. Spas, Bars and Hairdressers
There is no need to tip in spas or salons in India. The charges include the services provided by them. Moreover tipping the bartender at bars in India for performing tricks isn't necessary.
Takeaway
Keep in mind that the sole purpose of tipping is gratuity. There is no need to be too conscious about tipping as it is just a way of showing how grateful you are for their service. The amount you tip should be purely a measure of quality of their service and also be careful not to tip too much as it may be considered flashy in many places.
Use the below code to share this Image On Your Site
Please include attribution to www.kingskourthotel.com with this graphic.